Dutch cartoonist arrested for "discriminatory work"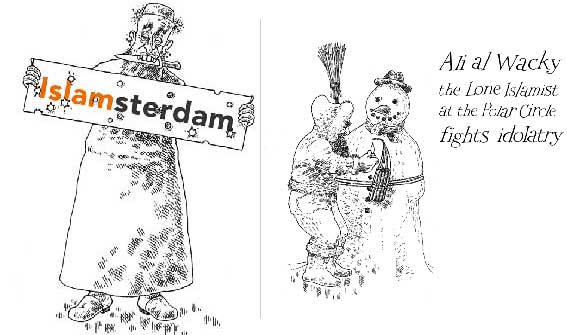 A Dutch cartoonist who works under the pseudonym Gregorius Nekschot has been arrested for publishing work considered discriminatory against Muslims and "people with dark skins".
From the small selection of cartoons available on his website, it seems clear that the "dark skins" allusion is merely an attempt to smear the anti-totalitarian artist with the charge of racism.
The arrest, overnight incarceration, house-search and confiscation of work by Dutch police are a result of a complaint made in 2005 by imam Abdul Jabbar van de Ven.
(Thanks, Feòrag)