Christian preacher arrested (video)
From the homosexuality-obsessed Chrisitian Institute (Q for the CI: Do you really think Jesus thought about it as much as you do?), we have a hidden-camera video of the shameful moment when street preacher Dale McAlpine was arrested.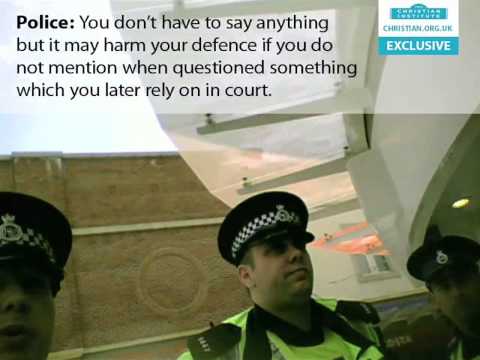 Coming in the wake of the prosecution of atheist cartoon-leaver Harry Taylor (about which, of course, there were no protests from the CI), this shows the other side of the coin. Yes, McAlpine's sense of morality has been perverted by his superstitious beliefs, but he was not inciting violence or promoting hatred. He was merely expressing his irrational opinion that homosexual activity is "sinful". That should be allowed.
Let the fool speak, that his folly may be revealed unto all who hearken unto him.
UPDATE: (15 May) Charges against McAlpine have been dropped.