Gay fair Last Supper poster causes consternation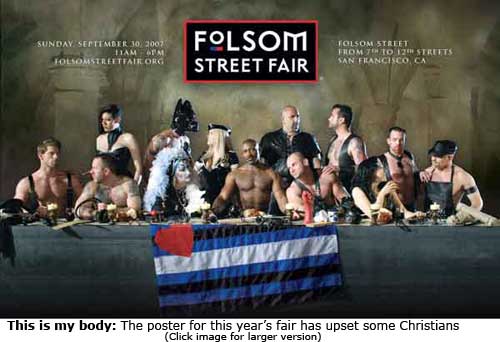 Christians in the US are very upset about the poster advertising California's annual Folsom Street Fair.
Crosswalk has a cornucopia of outraged quotes – too many to list here – for your delectation from organisations such as Americans for Truth About Homosexuality, the Family Research Council, Concerned Women for America (whose spokesperson is called Matt), and, of course, the Catholic League for Religious and Civil Rights.
Enjoy!