In a reversal of a decision made by a Dutch court in June, an appeals court fined the Arab European League 2,500 Euros for causing "unnecessary offense" with this Holocaust denying cartoon.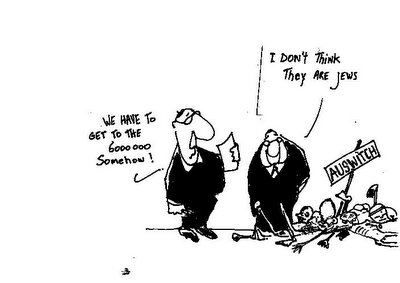 The cartoon was published online by the AEL in an effort to deliberately provoke a prosecution which would prove that
Freedom of expression is only a pretext to make life bitter for Muslims… and if [they] try to bring this hypocrisy to light, that right is denied them.
Abdoulmouthalib Bouzerda, the leader of the AEL, must be happy that he has finally been vindicated.