Charlie Hebdo editor back in court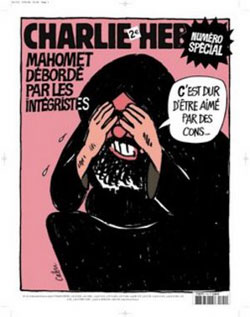 Philippe Val, the editor of the French satirical weekly Charlie Hebdo who was acquitted last year of charges of "offending Muslims", was back is court yesterday on the same charges.
The Paris Grand Mosque accepted the March 07 ruling, but it was appealed by the Union of Islamic Organisations of France and later by the Saudi-based World Muslim League. At the start of yesterday's hearing the court ruled that the WML was not an admissible plaintiff, so the UOIF was left to fight alone.
The verdict is expected next month.
This is Charlie Hebdo's third appearance in a French court since it first published the Motoons (and other prophet-based funnies) in Feb 2006.