Green to open "sexual healing" school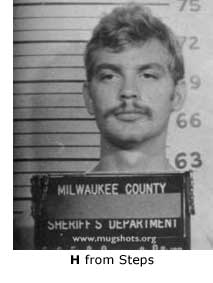 Perhaps realising that as a Defender of the Precious Name of Our Almighty Lord and Saviour Jesus Christ he has been worse than useless, Stephen Green has intimated that he is thinking about getting into the sexual therapy business.
Christian sexual therapy, that is – where they attempt to "cure" gay people.
The revelation came during an interview with H from Steps (aka Ian Watkins) for BBC Wales. H was filming an investigation into gay rights. As part of the programme, he spoke to Green, telling him he was "completely happy" being gay. Green replied,
Jeremy (sic) Dahmer was happy murdering people, does that make it right?
H from Steps wonders aloud if "being completely happy and at one with yourself and being in a happy loving relationship is the same as murdering somebody?" to which Green responds,
Sin is sin … in the eyes of God, sin is sin…
He then went on to reveal that he was "actively thinking of enabling a sexual healing clinic in Wales".
Keep up the good work, Stephen. We'll have a secular constitution in no time.