Vatican plugs new vampire movie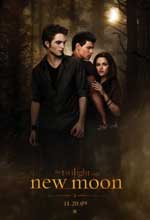 Monsignor Franco Perazzolo, of the Vatican's Pontifical Council of Culture, has decided to give a new vampire movie a publicity boost by publicly condemning it.
Speaking about New Moon, the latest in the vampire saga Twighlight, the biscuit-munching moraliser said:
Men and women are transformed with horrible masks and it is once again that age-old trick or ideal formula of using extremes to make an impact at the box office.

This film is nothing more than a moral vacuum with a deviant message and as such should be of concern
Hmm – "a moral vacuum with a deviant message"? Sounds just like the Vatican.