God toons outrage Austrian Catholics
An Austrian cartoonist's blasphemous depictions of Jesus and Jehova have provoked the wrath of Catholic imams in Austria (Googlish translation here).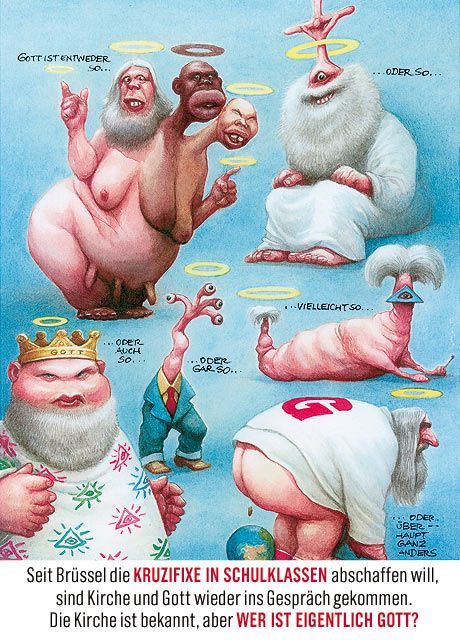 Manfred Deix published two cartoons in News magazine, commenting on the recent banning of crucifixes in classrooms. Outraged deacons in Vienna decided his depictions of god and a multi-cultural Jesus and the cross contravened an old National Socialist Prohibition act which outlawed the denigration of religious teachings.

Deix is unrepentant.
Apparently some members of the Catholic church are following in the footsteps of radical Muslims.
It's a well trodden path, and they've been down it many times before.
(Hat tip Pharyngula)