Titanic blasphemy makes waves in Germany
Carnal Nation reports that the German magazine Titanic ("The ultimate blasphemy magazine. Required reading for blasphemers") has prompted more than one hundred complaints to the German Press Council from readers who are offended by its latest cover:

The amusing commentary on the Catholic church scandals also drew two further complaints to the Frankfurt Public Ministry claiming "incitement to hatred".
Titanic's editor Leo Fischer is remaining calm in the face of the storm:
That cover? You only see a priest praying in front of Christ. I am pleased to say that we have many Christians among our readers.
In addition to the front cover, which is available for free download as wallpaper, Titanic are making available six postcards to send elecronically, each featuring Jesus Christ being put to a number of different uses. They are all captioned "Does Jesus still have a role?" and they are so good that we are featuring them all here: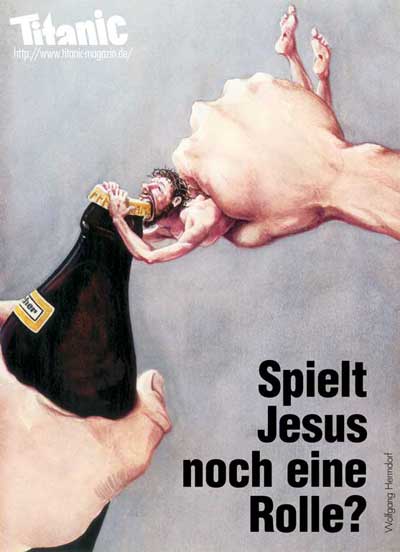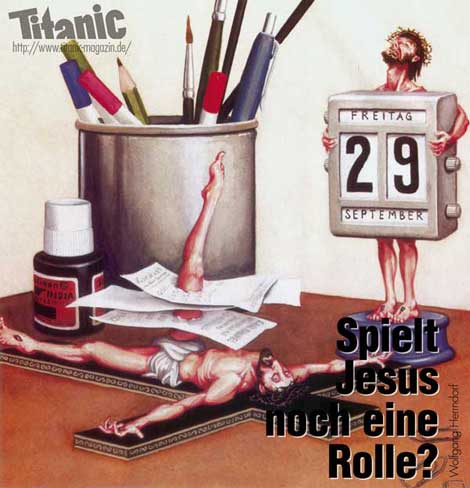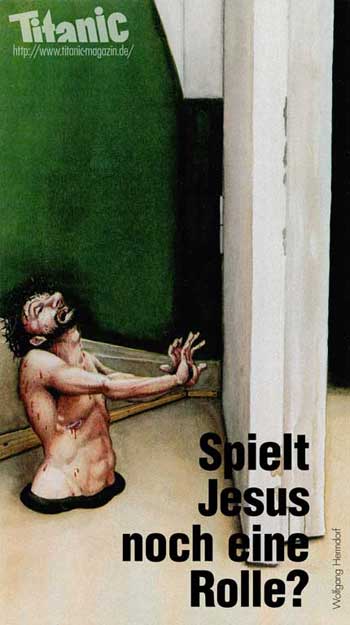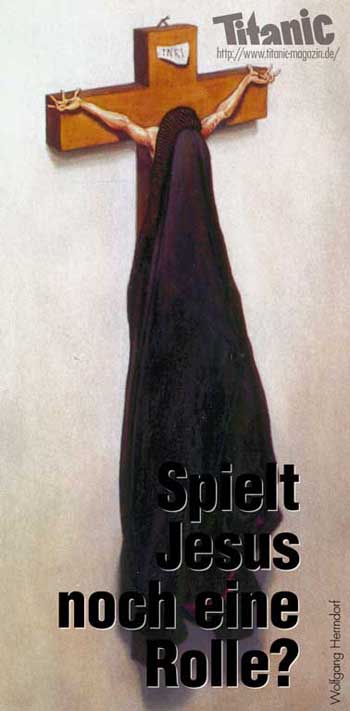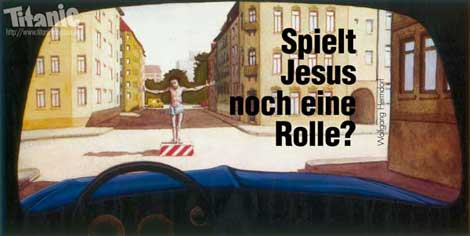 The Frankfurt Public Ministry will decide next week whether or not to press charges on incitement to hatred grounds.